Rosie
This is Rosie winning her Grand Champion title under two years old. Excellent work by Sharon Luckhart training and showing Rosie. Thank you so much Sharon, your the best.
This is one of our newest females. She is a Grand Champion.  She is out of our girl Harmony and was sired by Danny. Thank you Sharon Luckhart for training and showing Rosie you are the best. Rosie is clear for  HPNK, PRA-PRCD, Dilute, no brown, Coat length, and CNM she is a EIC carrier
Sadie is one of our Champions.
This is our newest Champion Sadie. She is out of our girl Hannah and Expresso. Thank you Sharon Luckhart for doing an excellent job training and showing Sadie. Sadie is clear for EIC, HPNK, CNM, PRA-PRCD, Dilute, no yellow, Coat length
Hannah has been retired
Hannah was sired by the grand champion Copy. She is the daughter of our dog Teak. Her up and coming daughter sired by the American and Canadian grand champion Expresso
Chocolate Éclair has been retired
Claire is retired and living the good life on the lake. Claire has produced award winning puppies. She is dark chocolate colored with great conformation. She is very smart and always seems to find her way into the living room. She loves to be around people. She is an excellent mother and a joy to have around.
Harmony has been retired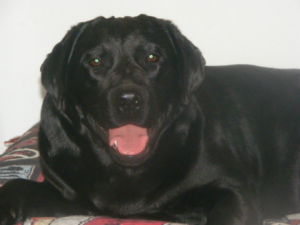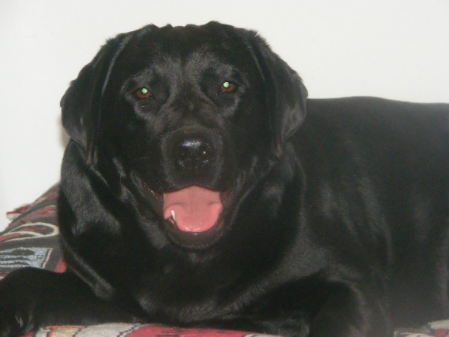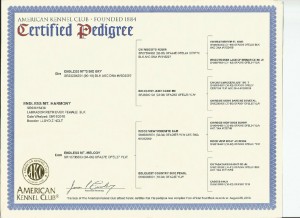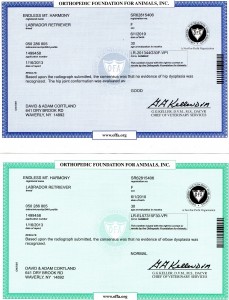 Harmony is David's favorite of all of our dogs. With a large blocky head and sleek black coat. She loves to be full bodied next to you. She is the mother of our stud dog Apollo. She is the one to look for if you are missing a slipper, never chewed just moved.
Hidden Pond Lilly – A.K.A. Sandy has been retired
Sandy is what we call her. She comes from Snowy River Labradors. She is the most athletic of all of the Labradors. She likes to play and swim. She is very affectionate and likes to sleep in our son's room. She enjoys being a mother, though she never stops wanting to play.
Alexa
Click here to view our available puppies.