Black, Chocolate & Yellow Labrador Mothers
The health, beauty, and personality of a dog all begin with the parents. If mom and dad are strong, stunning, friendly, and loving, then they're going to be passing those stellar genes down to a litter of truly incredible puppies. That's why all of the mothers we breed here at Hidden Pond Labradors meet the highest standards in health, genetics, appearance, and temperament for Labrador Retrievers.
Our black, chocolate & yellow Labrador mothers are outstanding examples of the breed that produce equally as outstanding Labrador Retriever puppies.
Every Labrador mother in our program is bred to one of our Grand Champion studs to ensure their litters are of the utmost quality. Many of our mothers are also Champions or Grand Champions themselves that come from a long line of top sires. With this combination of genes, it's almost impossible for our girls not to breed future award-winning puppies.
Our goal at Hidden Pond Labradors is to make the Labrador Retriever breed stronger and healthier as a whole. We conduct over 160 genetic tests on our breeding dogs and only accept those that come back 100% clear. Unlike many other breeding programs, we do not use carriers of potential genetic defects, in an effort to help keep the trait out of the gene pool and produce the purest line. Our mothers, therefore, are equipped to produce puppies that are not just healthy at birth, but that are more likely to maintain that health throughout their lifetime. Ultimately, this gives you as many cherished years as possible with your beloved Lab.
To learn more about the black, chocolate, and yellow Labrador mothers we're currently breeding at Hidden Pond Labradors, check out their individual biographies and qualifications below. If you're interested in a premier-quality (and impossibly adorable) Labrador Retriever puppy of your own, head over to our Puppies Available page to stay up to date on upcoming our litters.
Contact us today to be added to our puppy reservation list!
Rosie
This is Rosie winning her Grand Champion title under two years old. Excellent work by Sharon Luckhart training and showing Rosie. Thank you so much Sharon, your the best.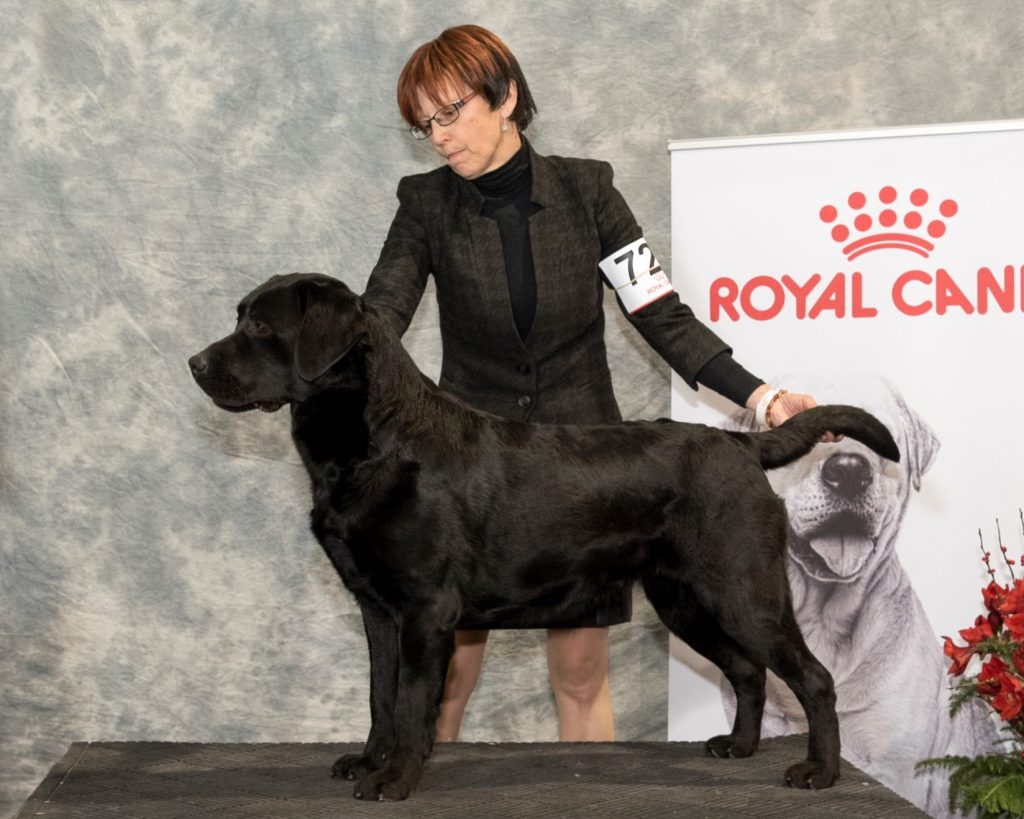 This is one of our newest females. She is a Grand Champion. She is out of our girl Harmony and was sired by Danny. Thank you Sharon Luckhart for training and showing Rosie you are the best.
Sadie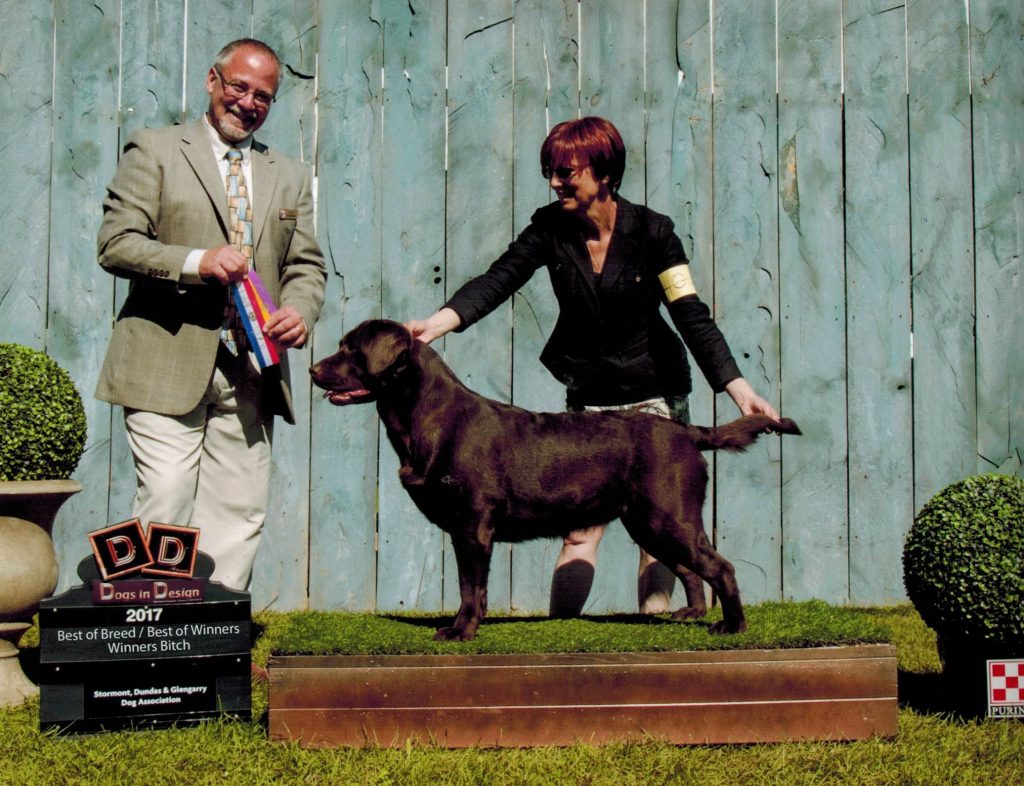 This is our newest Champion Sadie. She is out of our girl Hannah and Expresso. Thank you Sharon Luckhart for doing an excellent job training and showing Sadie.
Hannah (retired)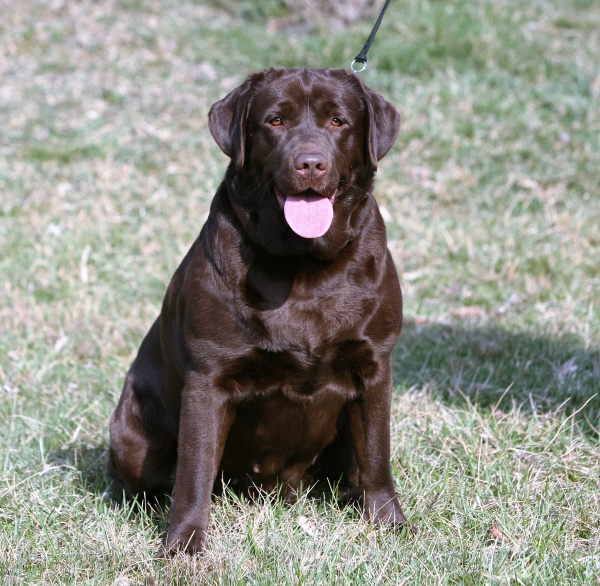 Hannah was sired by the grand champion Copy. She is the daughter of our dog Teak. Her up and coming daughter sired by the American and Canadian grand champion Expresso
Chocolate Éclair (retired)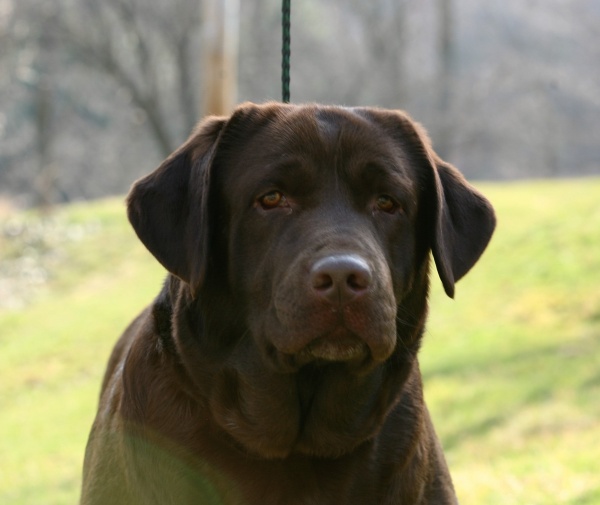 Claire is retired and living the good life on the lake. Claire has produced award winning puppies. She is dark chocolate colored with great conformation. She is very smart and always seems to find her way into the living room. She loves to be around people. She is an excellent mother and a joy to have around.
Harmony (retired)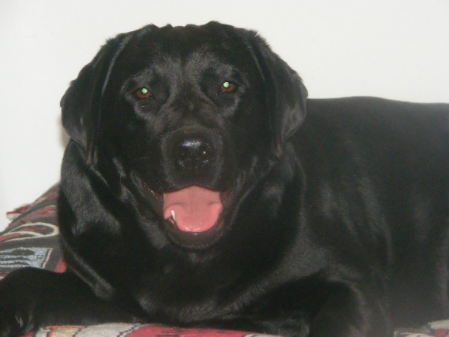 Hidden Pond Lilly – A.K.A. Sandy (retired)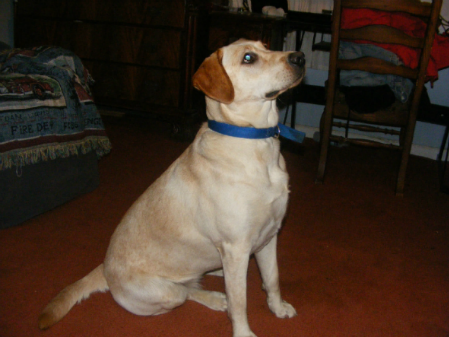 Sandy is what we call her. She comes from Snowy River Labradors. She is the most athletic of all of the Labradors. She likes to play and swim. She is very affectionate and likes to sleep in our son's room. She enjoys being a mother, though she never stops wanting to play.
Click here to view our available puppies.