We are pleased to announce our newest stud dog is the Grand Champion
"George," "Glacierridge's King of Country".
He is sired by the Grand champion Epoch's Moccasine Joe and the champion Glacierridge Tabatha's Aggy. He comes from a long line of grand champions from some of the finest kennels in the country. He has a great personality as well as excellent good looks. He is an absolute pleasure to have here at Hidden Pond.
He is OFA good for hips and normal for elbows. He is clear on EIC, HPNK, PRA, Dilute, Echo cardiagram, and pure for chocolate.He is clear on all genetic test, which includes almost 200 tests. He is available to approved bitches for stud service.
Grand Champion George
We are very pleased to announce the addition of our stud dog
Our newest Grand Champion "Thunder" "Windswept Thunderstorm at Chinar"
He is a sweet and playfull dog with charm and good looks.
He is OFA Excellent for Hips, normal on elbows. He is clear for HPNK, EIC, PRA, DM, CNM. RDOD, CERF, Coat lenght,
Cardiac echo clear, Color doppler clear, Skeletal Dysplasia 2 clear.
Thunder has completed his Championship title under the excellent handling of Dawm Meith from Mocha Labs.
Available to approved bitches for stud service
Thunder is now a Grand Champion, Thanks to Dawn Meith for all of her effort in finishing Thunder.
Grand Champion Thunder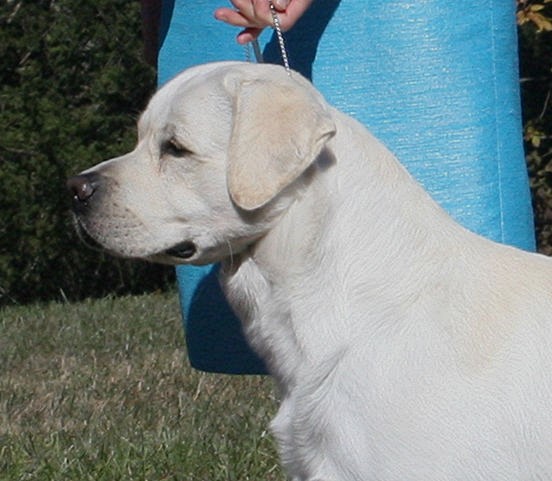 Expresso
EXPRESSO is an American Grand-champion as well as a Canadian champion from Labradale kennel in Canada.We have used him with many of our girls producing beautiful puppies. He is the sire of our own Duchess, Alexa, Coco, and Lydia.
Apollo
It is with great sadness that we announce the passing of Apollo from complications from surgery. He will be greatly missed but never forgotten.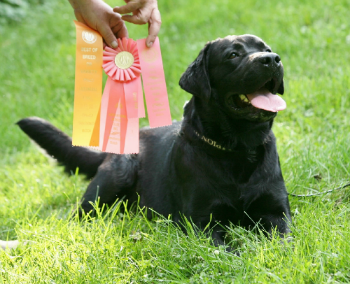 Dany
DANY is an American and Canadian grand champion. He is from Labradale kennel and has made beautiful puppies with our dog Maria.