Samsom
We got our Sam in December of 2019, and he is one of the best tempered dogs I have ever met. He is currently in training to be my service dog, and has passed every milestone months before other dogs his age. He has never met a dog (or cat) he didn't love, gets along well with all ages, and has the perfect blend of energy and cuddles. He is healthy, obedient, loyal, goofy, and everything else you could dream of in a dog. Every chance I can I recommend Hidden Pond Labs to people considering a new fur friend. Thank you guys again for our new best friend.
Molly Buckley
Cassidy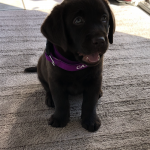 By far the best dog we've ever had. Beautiful, smart, trainable and loyal. Our hats off to the folks folks at Hiddon Pond. They have many years of knowledge and there dogs show it. Thank you for our new family member Cassidy.
The Marshalls
Scott Marshall
Macy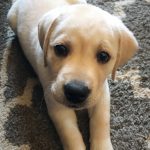 We picked up our Macy girl a month ago, she is the BEST. So sweet and fun. Dave sent me videos every week of the pups and was very informative when we met. I am so glad we got our pup from Hidden Pond Labs, thank you!!!!
Cynthia Johnson
Judge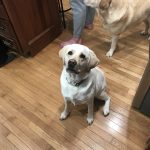 This dog is the kindest most wonderful dog
We heard about Hidden Pond Kennels from a few people who have Labs.
Their bloodline is amazing,
I love how the owners stay in touch with us and want to know about their dogs
Jeff Bevino
Willow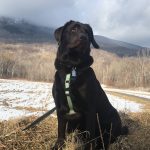 From the day we picked up Willow, she has been everything Dave said she would be loving, easily trained, smart and the perfect energy level. She absolutely loves the outdoors with hiking and swimming, but then comes home and is perfectly content with snuggling up our lap for a nap. Willow is an absolute joy to have.
John LeClair
Talullah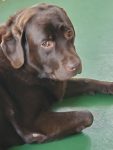 I adopted Talullah six years ago from Hidden Pond. In those years she has never had any of the health issues common to poorly bred labs. She has been the picture of good health. She has all of the wonderful qualities that labs are known for. A sweeter more loving dog does not exist.
Victoria Owca
Judge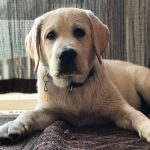 We got Judge in May of 2017. We had just lost one of our labs in early March and also lost a very close friend on the same day. We, as a family, felt such a gap in our hearts, our other lab missed having a buddy. My dad found Hidden Pond Labs and fell in love instantly. On the day we picked him up, we were told by the breeders that "He had a personality on him, and he was going to be an attention-loving, people-dog. and Boy, was she right. She couldn't have been more spot on. That's when we knew that these breeders were so knowledgeable about their craft, and dog-breeding was there specialty. To this day, Judge is our (but really MY) best friend and his Non-stop love has given me endless happiness in the almost 3 years we've had him.
Highly recommend hidden pond!
Fallon Bevino
Coal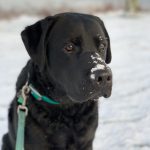 I got Coal in May 2018. I called the day he was born which I think was fate. He is wonderful dog. He was easy to house/ crate train. He is good with other dogs and great with my nieces and nephews. He loves any form of water. He is my best friend ❤️
Emily Nebzydoski
Brody
Very reasonable pricing beautiful breeding , we purchased a chocolate lab Who is 11 weeks old? He has brought a lot of light to our home. Couldn't thank Hidden Ponds enough.
Dave and sherry loDuca
Champ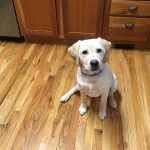 I received Champ as a pup from Danni and Thunder. He has been a joy, shortly after I brought him home at 8 weeks old, maybe a month later, I commanded him to sit just to see what he would do and do you know what he did? He sat! What a good observer as a puppy! He is eager to learn and please, he is an absolutely positive addition to our family! So glad we got him!
Elizabeth Maurer
Bella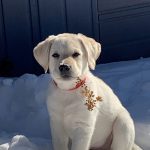 Bella is 10 weeks now, cute, smart puppy!
Thank you Hidden Pond!!
Rob Ruzicka
Bella!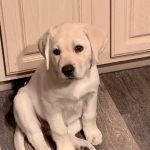 Puppies so cute!!! Thank you Hidden pond labradors! We are love our Bella!
Elena Unishchikova
Murphy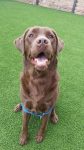 Murphy was picked up in October 2017 … he turned 2 in late August 2019.
Could not be happier! He has a wonderful heart, constantly gets compliments for his looks (his coat, his face, etc.). He was also an incredibly easy puppy to raise. Smart, quick learner, eager to please.
Hidden Pond Labradors was also a wonderful experience. They shared photos of the litter as I waited for pick up day, were incredibly prepared the day I showed up, and also available for guidance and advice the first couple months after I brought him home.
It takes so much effort not to sign up for another puppy from Hidden Pond. I'll succumb to that desire again soon, I'm sure.
Ryan Haskins
Indiana Jones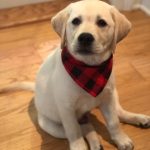 Indy is 13 weeks old today and a big ball of love. His temperament is so mellow and calm and really takes direction well. His coat is gorgeous and has brought so much joy to our family. Dave and his family at Hidden Pond were so wonderful through the whole process, and we cannot wait to continue to get our animals from them in the future.
Alexandra Burke
Jackson Flash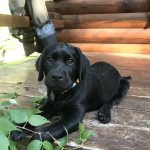 Jackson Flash, from the Rosie and George lifter is just over 3 months now and we all have adjusted to one another beautifully! Jackson is now following simple commands such as sit, stay, lay down and come! We are working on speak and paw! He loves the cooling temps and he especially loved our weekend in the ADK. We couldn't be happier with Hidden Pond Labs. Jackson is truly a beautiful dog and we get compliments constantly since we started taking him places with us. Dads new fishing buddy
Kristin Scheda
Luna Rose
Luna is 2 1/2 years old and beautiful. She is a favorite with the grandchildren and anyone who Mets her on her walks. She is playful and a wonderful addition to our family. Her coat is stunning, her vet loves her.
Colleen Pallotta
Haley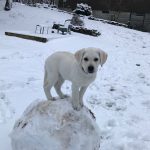 Haley is almost 4 months old,
healthy and happy.
So playful. She is fun to train with, she just loves to learn. She has taken her spot at the center of the family 🙂
We're very thankful for her great start at Hidden Pond ~
She's beautiful.
Rick and Mary Costa
Seamus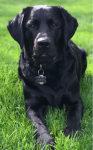 A pup bred from Maria and Blake – Seamus brings energy, laughter, and love to our lives. His ability to listen and be trained so quickly makes it easy to trust him with our whole home – and he just turned a year old! We got him Memorial Day Weekend 2017. We will definitely be back in the future for more Hidden Ponds pups!!
The Walsh Family
Rudy
Rudy is so funny and a great friend he loves snuggling and butt rub his parents are Nala and Danny born May 23 2016
If any brothers or sisters want to get in touch that is great
Elizabeth Wiese
Boog
Boog is a pup from the Coco and Blake litter in August of 2016 and we couldn't be happier. He is smart, handsome, and a giant snuggly lap dog. His abillity to learn quickly has made him a superb hunting buddy for my husband. He is a treasure.
Chessa Cutaiar
Buckeye and Scarlett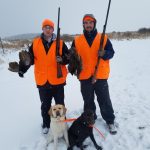 Hi Dave,
Bucky and Scarlett had a great fall season upland hunting! Both dogs have been great in the field and in our home! Thanks again for two great dogs!
Scott Barker
Bella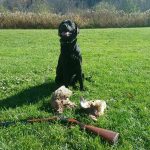 Hi Dave, just wanted to send an update. Bella has just turned two and has decided that she too loves to hunt. She has lots of energy and loves everyone! We just can't say enough about how wonderful these labs are, Thanks again!
Sarah
Bentley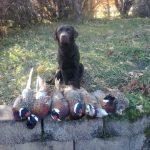 Hi Dave, just wanted to send you another update. Bentley recently turned two years old and is doing amazing. He is a natural hunter and always aims to please. He is a great big brother to Bella and an amazing protector for his little humans. Thanks again!
Sarah
Charlie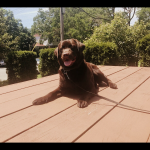 Hey Dave! Hope everyone is doing great. Just wanted to tell you what a handsome and sweet boy Charlie is. It will be a year in October since we picked up Charlie from Hannah and Expresso's litter. Charlie has been a great puppy and is becoming a wonderful young man. He's always happy, ready to play, and ready to give kisses. He has been the perfect addition to our family and always makes us laugh. His personality and temperament has made these past 10 months amazing. He's such a smart pup, which made training a breeze. Thank you so much for helping me find the perfect puppy for my family!!!
Cynthia Mejia
hunter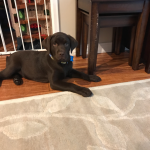 We got hunter in June from your Teak x Expresso litter and we can't thank you enough he is a wonderful dog who is full of energy! He was very easy to housetrain and loves to learn new tricks. Thank you so much!!
Philip
Hal
We just love our boy, Hal! We got him in October '15 and he has the sweetest temperament. We hope to get a friend for him in the spring so we'll be in touch. Thanks Dave!
Ron and Kristin Van Ormer
Charlie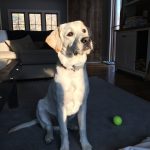 Dave, Here is a recent picture of Charlie (he is from Sandy and Thor's June 2016 litter). He is a wonderful addition to our family. He is so smart and playful. He will be graduating from Obedience class next week and he is doing very well with his training. Thanks again for such a wonderful pup!
Terri Balzer
Thor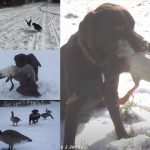 Hi Dave, just wanted to give you a quick update on Thor. He is from Cocos litter in February 2016,and I cant say enough about his personality and looks. He loves nothing more then to please and hunt. Hes about 10 months and full of drive to hunt and play. Thank you guys so much.
James Wipperman
Ava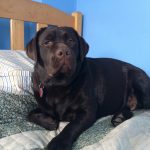 Hi Dave, Just thought you would like to see an recent photo of Ava. She's 10 months old now and is the perfect dog. She is so smart and trained easily. She is independent and steady. And that face!! We couldn't be happier with her. Thank you!
Regina Barnas
Buckeye and Scarlett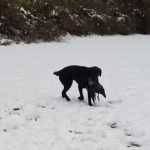 Buckeye and Scarlett turn 10 months old this week and are doing great! They both are loving dogs as part of our family but have the drive and instincts to be great hunters! We have the best of both worlds! Thanks again! Scott and Julie Barker
Scott Barker
Stella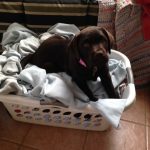 Stella is a wonderful addition to our family. She is so beautiful and has a wonderful personality. She is lovable but enjoys her independence. She loves being outside with her best friend Rue (Shih-poo).We can't begin to thank Dave for the care, and attention he gives to all his labs. Thank you for our Stella!
Michael & Alberta Schiavo
Tiko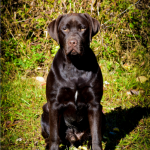 I had got Tiko in April 2016 from Coco's February liter. Tiko is now 8 months old and one of the best looking labs I have ever owned. Tiko has an incredible nose and instinct to hunt. He is currently going off to work with a professional gun dog trainer in PA. I can't say enough about his temperament and personality. Thank you dave for a great pup!
Jerry Chasteen
Madchen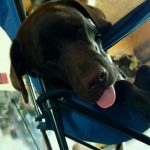 Hi Dave, Madchen has been a great addition to our family. She has a great personality. She LOVES swimming and walking in the woods. She babysits the grandkids and they love her. Thanks for allowing us to adopt her.
Wayne Teeter
Lulu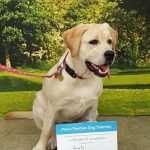 Hi David, My family and I adopted Lulu back in April 2016 ( Maria's litter). She is a wonderful and smart dog. Lulu has been a wonderful addition to my family. She just finished level 1 of puppy training and was the smartest dog in class. Thank you so much for raising wonderful puppies. Karen
Karen
Stella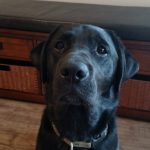 We got Stella from the July 2015 litter of Duchess and Thor. She is a wonderful girl, smart and easy going! Couldn't ask for better temperament. She has taken to swimming like a pro. She is a fabulous addition to our family!
The Gleason Family
Ava
Hi Dave, I had to write to let you know that Ava is just wonderful. She is so smart and absolutely beautiful. She is a perfect fit for us and gets along great with our other dog. People stop me to look at her. She is growing fast and we are enjoying everyday with her. Thank you so much!!
Regina Barnas
Bentley & Bella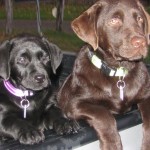 Just wanted to send you a quick update to let you know how the babies are doing. They have two weeks left of their first training class and they are doing great! Bella is finally staying awake for the whole class and Bentley is calming right down. Bella is a cuddler and prefers to be inside sitting on the couch with Haleigh or reading books with Wesley. Bentley loves to be outside running around and playing with sticks. We get compliments on them ALL THE TIME so your name comes up quite often! We forgot how much work puppies are but they are doing great and they have become best buds!
Sarah
Chester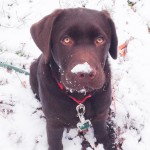 We bought a chocolate lab from you, we named him Chester… Just wanted to let you guys know, he's turned into a handsome young man, and gets along tremendously with Daisy, our 200 pound mastiff female. They are inseparable and could not be better friends. Thanks so much
Wes
Beaux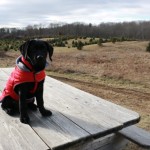 Hope you are well. I just wanted to give you an update on Beaux, the black lab we adopted from you back in October. Well, she's thriving and she's been a wonderful addition to the family. She's very good natured and sweet. Very bright and full of puppy mischief – likes to steal socks out of the laundry basket, or off your feet if you're not paying attention! Here's a some photos of her over the last few months.
Deena