Searching for a missing person is a very grueling task for anyone. We understand that these cases are extremely sensitive, and that is why we don't just train search and rescue dogs, we conduct deep research to get to the bottom of the case.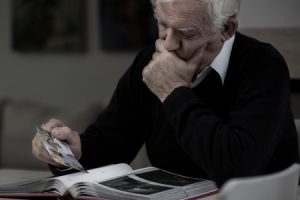 At Hidden Pond Labradors, John Bellocchio is a professional academic with more than 20 years of document research experience at the local, county, state and federal level. He has become an expert in the delicate process of searching for missing persons. Solving a cold case is very difficult because we know at this point the authorities haven't been able to solve it, which can give us a very discouraging attitude. But John's, knowledge and experience, we can give you everything we have to help you solve the case.
Search and Rescue Dogs
At Hidden Pond Labradors, we are partnered with John, who runs the K9 Search and Rescue Academy. He has the reached the highest levels of certification for search and rescue training. These puppies are bred specifically for this job, and that is why we have the best of the best to run the program. We want your case to be solved as quickly as possible.
Why is both necessary to solve the case?
Let's say your loved one has been missing, and the case is unsolved due to other circumstances.  The feeling of hopelessness and discouragement is through the roof at this point. You have no clue of how to go about finding them, and you don't know where to turn. That is where we come in. We are dedicated to getting to the bottom of the case, and we are able to use our resources to do so.
If you have a loved one who is missing and you need help, contact Hidden Pond Labradors at 607-857-1461 today to find out how we can help you solve your case. We have search and rescue puppies for sale including a week-long training class with John. John also offers his document and cold case research services!