Spring is around the corner, which means the nicer weather is coming. When choosing activities for you and your Labrador Retriever to do this spring, put dog park on the list. Dog parks have many great benefits for you and your Labrador.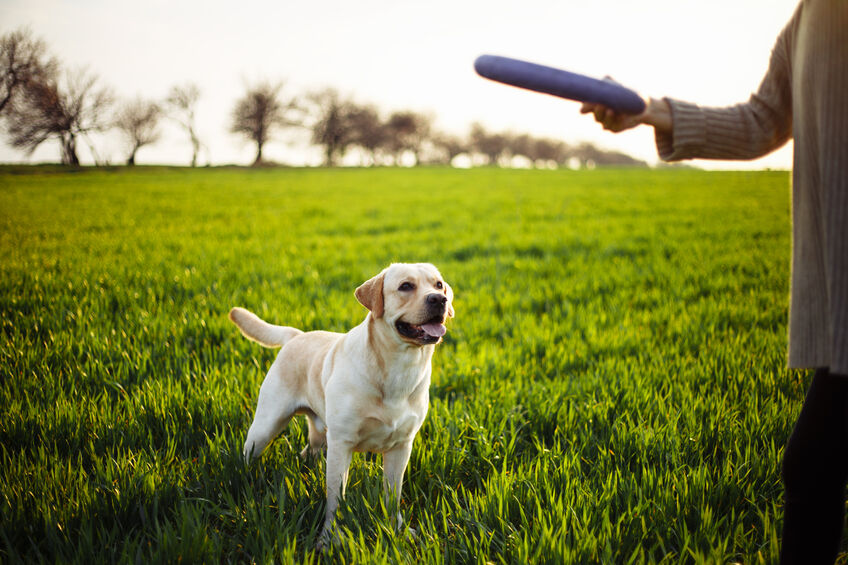 Socialize Your Labrador Retriever
It's very important for your Labrador to socialize with other dogs and people. Bringing them to a dog park can give them some time to play and run around with other dogs. Labradors are the most-friendly dogs on the planet, so they need to be able to meet other dogs and enjoy some much-needed playtime.
Exercise is Good for Your Labrador
Taking time out of the day to give your dog the proper exercise they need is important. Many times, dog owners choose to take them out in the backyard or in the neighborhood to get their exercise. This isn't always good to have them in the same area all the time. Just like humans, repetition can be boring. Take them to a dog park, and they will be able to roam free with other dogs getting proper exercise and release of energy.
Meet New Dog Owners
Not only is a dog park good for your dog, but it's also beneficial for you as the dog owner. You have the opportunity to meet new people in your area with dogs of their own. They could be more experienced dog owners who can give some advice as well. Meeting other dog owners can give you opportunities for playdates and new friends along the way.
If you're looking to change up the activities for yourself and your Labrador this spring, take them to a dog park.
Contact Hidden Pond Labradors at 607-857-1461 today or visit us online for more information about the Labrador Retrievers we offer. Check back on our blog for more tips and advice on Labrador Retrievers.