Bringing a Labrador Retriever into your life is something that takes responsibility and loyalty. It's not an easy task, but it can change your life for the better. Labrador Retrievers are some of the most friendly and loving dogs on the planet, but that doesn't mean they don't enjoy being troublemakers, especially when they're young puppies. With any dog breed, it's very important to properly train them when they're young.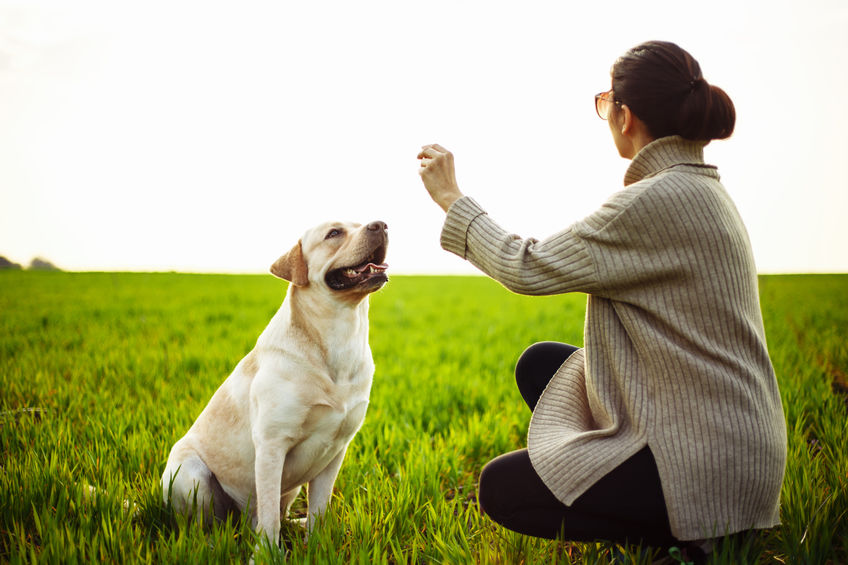 Train Them at an Early Age
At Hidden Pond Labradors, we treat our dogs like family. We make sure they're all up to date with their shots, as well as their other health checks. We take care of our puppies, so that when we give them to you, they'll be ready for a loving family.
Training them at an early is beneficial for their development into adult dogs. Teaching them the rules of the house, as well as manners when out in public is vital for their lives. You don't want them to feel uncomfortable around other dogs or people. Start them off at a slow pace, so they can get used to meeting others. Make sure not to bring them right away into large crowds of people.
Don't Rush the Training
You have to be patient when training your Labrador Retriever. Like any dog, being bombarded with training or exposure to new people and new dogs can be overwhelming. You have to start off slow, so they can adjust accordingly. Once they get comfortable with commands, and being around more people, they'll be able to develop at a quicker pace.
Why Choose Hidden Pond Labradors?
First off, we want to make sure that everyone knows that when you bring home a Labrador Retriever, your life changes forever. They become a major part of your family. At Hidden Pond Labradors, we take pride in raising our Labrador Retrievers like our own family members. We take care of them with proper health check-ups and eating habits.
If you're looking to bring home a beautiful Labrador, contact Hidden Pond Labradors at 607-857-1461 today or visit us online for more information!